The US military is paying a premium for anti-drone systems
07-09-2020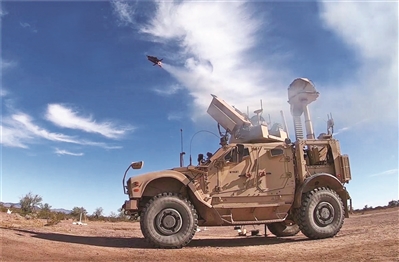 Raytheon's Coyote Anti-Drone system
Syracuse Research has announced a $90 million contract with the U.S. Air Force, according to Defense News.
Under the contract, the company will produce anti-small UAS systems and associated components for the U.S. Air Force over a period of eight years, and continue to install, upgrade and maintain anti-small UAS systems. In recent years, the US Air Force has been increasing its efforts to develop anti-UAV systems and broaden the field of anti-UAV operations. It can be predicted that the offensive and defensive operations around UAVs will become more intense in the future.
Develop a strategy and broaden the scope
As early as 2012, the US began to formulate an anti-UAV strategy, planning to establish an effective air defense system and seize the commanding heights of the anti-UAV field by taking advantage of its technological advantages.Since then, the U.S. Air Force has cooperated with relevant companies to continuously test and exercise anti-drone warfare technologies while increasing investment in research and development.
In 2018, Raytheon partnered with the U.S. Air Force Research Laboratory to test high-power microwave anti-drone technology. Raytheon delivers the first high-powered laser anti-Drone system to the U.S. Air Force in 2019. Ascent in the same year, the air force and visual technology companies to sign a value of $23 million of the contract, to purchase a car called "expeditionary mobile integrated system for civil air defense" against UAV system, the system can detect, location, tracking and recognition and shoot down small unmanned aircraft system, began to delivery at the end of 2019.
Syracuse's anti-drone system is already in use at Zafra Air Base in the United Arab Emirates.The system is designed to defeat small UAVs and can be quickly deployed to target areas, said Army Lieutenant Palacios at the base.
Speed up the push for hegemony
According to the report, the defense intelligence agency will be 1 time every year live-fire, live large joint UAV exercise, in the aircraft including the F - 22 planes and predator drones, aims at looking for the method of detecting, identifying, tracking, and striking drones, and to evaluate and improve the drone ability, boost the unmanned combat system development.
In addition, when the US Air Force formulated the development plan of anti-UAV combat system, it clearly pointed out that the proliferation of UAV technology will seriously affect its position of "air supremacy", and it must develop anti-UAV system vigorously.Therefore, while accelerating the development and application of UAVs, the US military has been developing anti-UAVs combat system from theory to practice, in order to weaken the utilization capability of the adversary UAVs.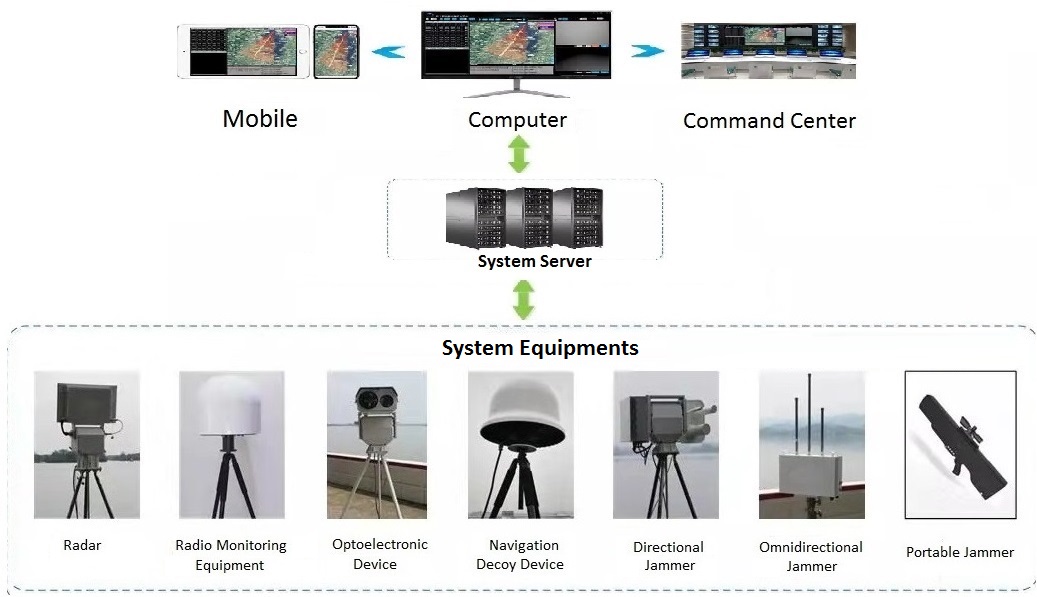 Zeobercom Anti – UAV Defense System
Zeobercom, as the world's leading provider of low-altitude security solutions, has independently developed an Anti-UAV Defense System for unmanned aerial vehicles (UAVs) and drones, which realizes the full-time, full-coverage and whole-process prevention and control management of sensitive airspace. Through the combination of active detection means of radar and passive detection means of radio frequency detector/radio monitoring equipment, the system can realize real-time detection and detection of long-range UAV, obtain high-precision positioning information of UAV target, and then realize the confirmation, identification, locking, tracking and forensics of the target through the linkage intervention of photoelectric equipment. After the suspicious UAV is confirmed, the target can be quickly and effectively disposed of with multiple combination strategies through navigation decoy equipment and drone jammer, so as to realize the functions of driving the target away, in-situ landing, fixed-point trapping and heading guidance.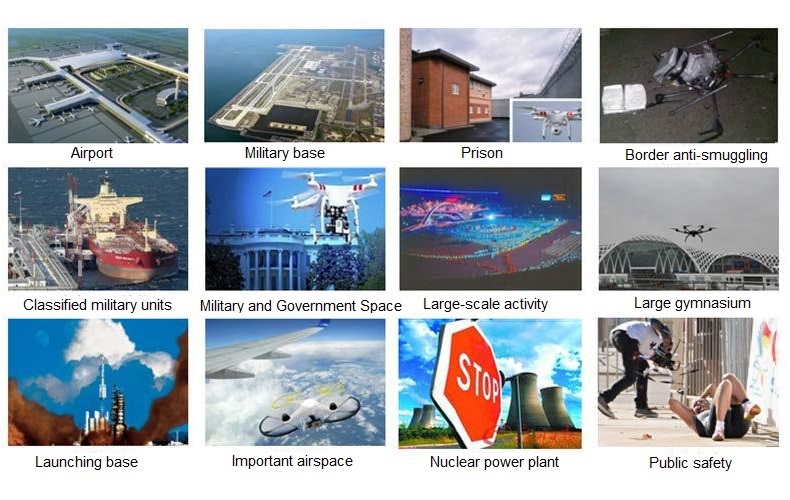 Chengdu Zeobercom Electronic Technology Co., Ltd., which is a national high-tech manufacturer in Sichuan Province (Southwest of China) owning a strong R&D core team with high education and abundant experience to develop and research, produce Anti UAV Defense System. We have been pursuing higher customer satisfaction, sustainable business development and long-term and mutual benefit cooperative relationships with every sincere partner and potential client and have established a long-term and mutual benefit cooperative relationships with many large-scale industrial enterprises and important scientific R&D institutes and obtained good reputations from our cooperative partners.

Contact number:+86 18202343353; + 86-28-62536795
Mail: yanni@zeobercom.com
To learn more about Anti-UAV Defense System, welcome to contact us.