The age of swarm drone is arriving
01-09-2020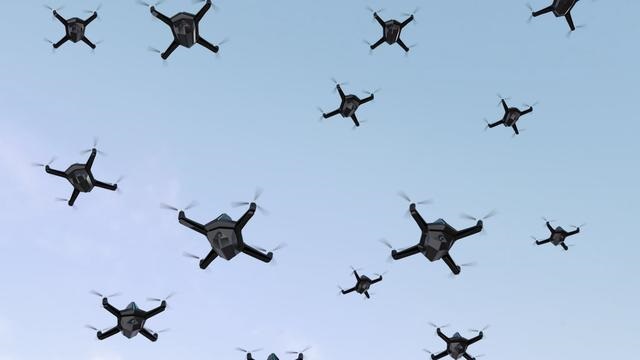 The U.S. Navy is developing offensive and defensive tactics for a "super swarm" of 1 million drones, Forbes.com said On Aug. 27. But Isaac Kamina, a professor of engineering at the NAVAL Graduate School of Engineering and an expert in swarm drone tactics, says that while the influx of millions of drones could be years away, an attack on the scale of 10,000 drones is imminent. Mr Kamina argues that stopping 10,000 drones is not about dropping enough missiles or bullets at it. Instead, the only way to win is to use algorithms.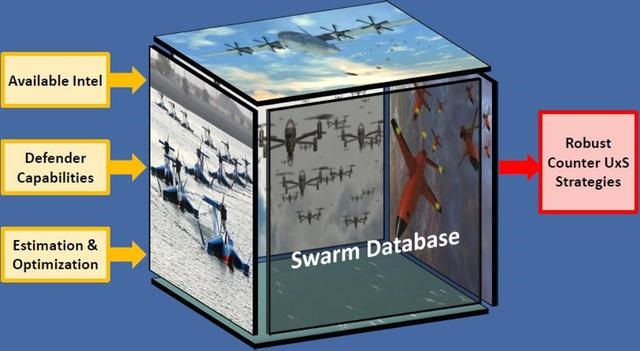 In 2016, Mr Kamina began working on technology to protect "high-value naval assets", such as an aircraft carrier, from a swarm of small unmanned vessels.This is a real threat because Iran's Revolutionary Guard has long been committed to using small boats against large naval vessels in its siege tactics. More recently, the Houthis, with Iranian assistance, have deployed remote-controlled ships packed with explosives to attack oil tankers and other targets, raising the prospect of a "group attack" model of unmanned ships. And such attacks do not happen alone: large numbers of robotic ships can be combined with swarms of small drones and unmanned submarines.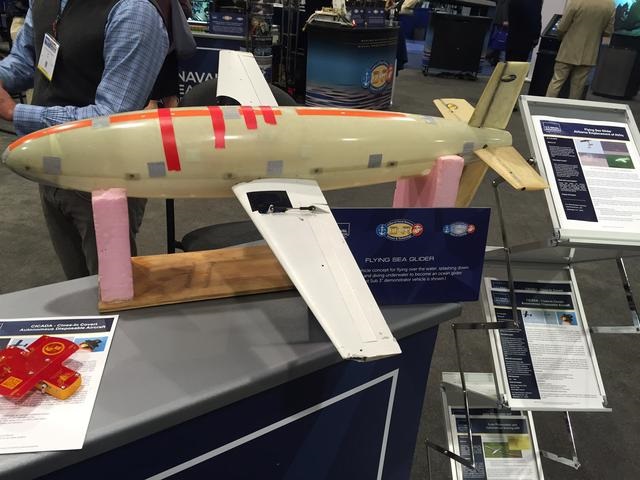 In Kamina's definition, a "super swarm" is one with an overwhelming number of drones and can include a variety of modes: air, surface and underwater threats. Drones in the future may even be able to switch between the various models, such as the United States navy Flimmer and drones Fly Sea Glider prototypes, they can Fly to the target area, into the water become a submarine, or sneak under water and then near the goal is to fly out of the water. Drones are currently piloted remotely by humans and can only control a few at a time. But if a swarm drone is to be used, the swarm must be able to control itself.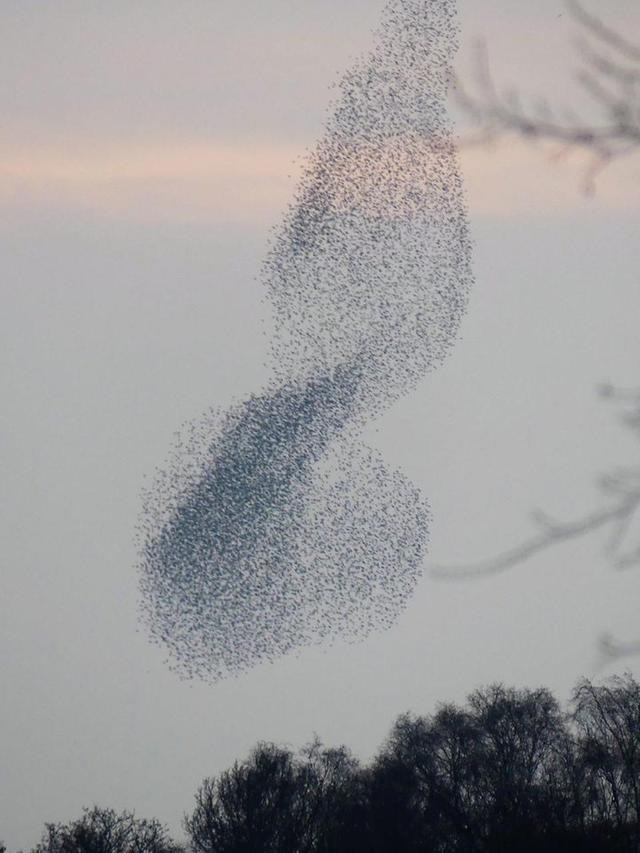 As for swarms with 10,000 or more drones, they must be extremely autonomous because no one can process the vast amount of information needed to make a decision. Most of the solutions to this challenge involve swarm algorithms that work in a similar way to swarms of insects or swarms of insects seen in nature. If everyone in the group follows the same few simple rules, the group can remain cohesive without conflict. Similar rules allow insect colonies, from mound-building termites to foraging bees, to work effectively as a team without any central control intelligence.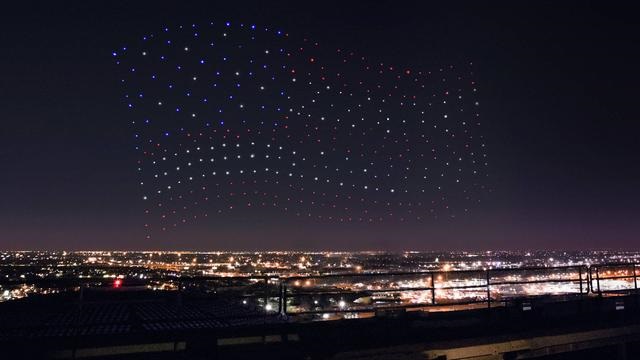 That means swarm drones can be defeated by using their internal rules, if those rules and algorithms can be figured out. For example, if all members of the drone have collision avoidance rules, the swarm could be confused by a few foreign drones, or it could be fooled into colliding with each other. If all members of a drone group are programmed to attack what they believe to be the highest value target within range, then they can all be lured into attacking the same dummy. One wrong target can have a ripple effect throughout the colony.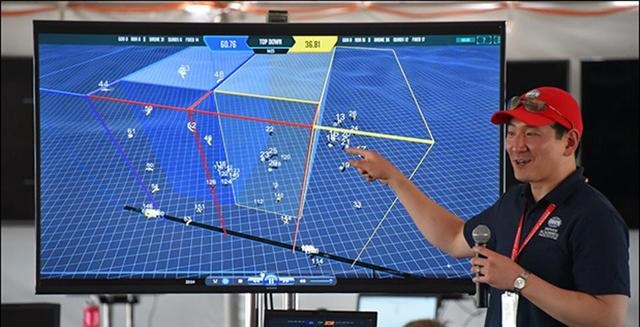 The challenge, however, is to identify the algorithmic weaknesses that control swarm drones.This approach may be to find out the internal structure of hive activity by observing the colony's movement and its response to intruders. It may be possible to send in the provocative drones to see how the colony responds, and to analyse and exploit them.The U.S. Navy is developing self-chasing, group-to-group tactics, using a fleet of small drones to counter attackers. But forbes.com says the biggest international challenge seems to come from China, especially as a means to offset the advantages of American aircraft carriers.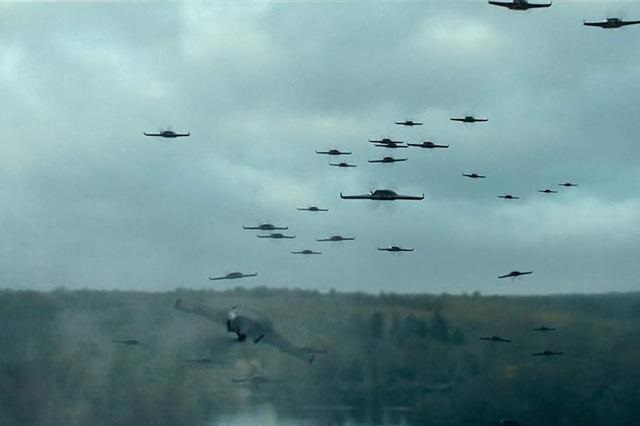 Future super-swarm attacks on the Navy may occur at super-high speeds, and defense forces will have to crack their opponent's algorithms in a short time, simultaneously exploiting and defeating them in real time underwater, on the surface, and underwater. The question is, what is the best tactic in a battle like this? Which is more important, speed, agility, firepower, computational power or sheer numbers? This is a key problem that research needs to solve. Because it is so difficult to crack, some types of drones under development are so destructive that swarms with 10,000 or more armed drones should definitely be classified as weapons of mass destruction.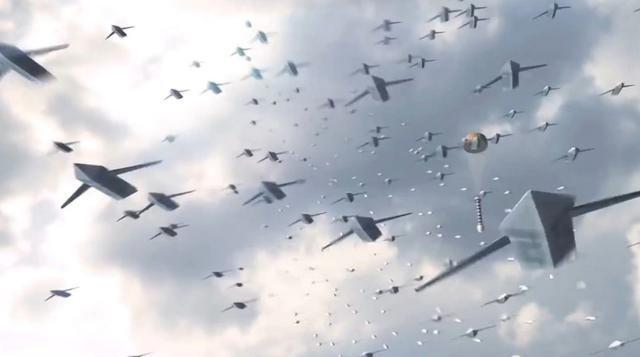 Zeobercom Anti – UAV Defense System
Zeobercom, as the world's leading provider of low-altitude security solutions, has independently developed an Anti-UAV Defense System for unmanned aerial vehicles (UAVs) and drones, which realizes the full-time, full-coverage and whole-process prevention and control management of sensitive airspace. Through the combination of active detection means of radar and passive detection means of radio frequency detector/radio monitoring equipment, the system can realize real-time detection and detection of long-range UAV, obtain high-precision positioning information of UAV target, and then realize the confirmation, identification, locking, tracking and forensics of the target through the linkage intervention of photoelectric equipment. After the suspicious UAV is confirmed, the target can be quickly and effectively disposed of with multiple combination strategies through navigation decoy equipment and drone jammer, so as to realize the functions of driving the target away, in-situ landing, fixed-point trapping and heading guidance.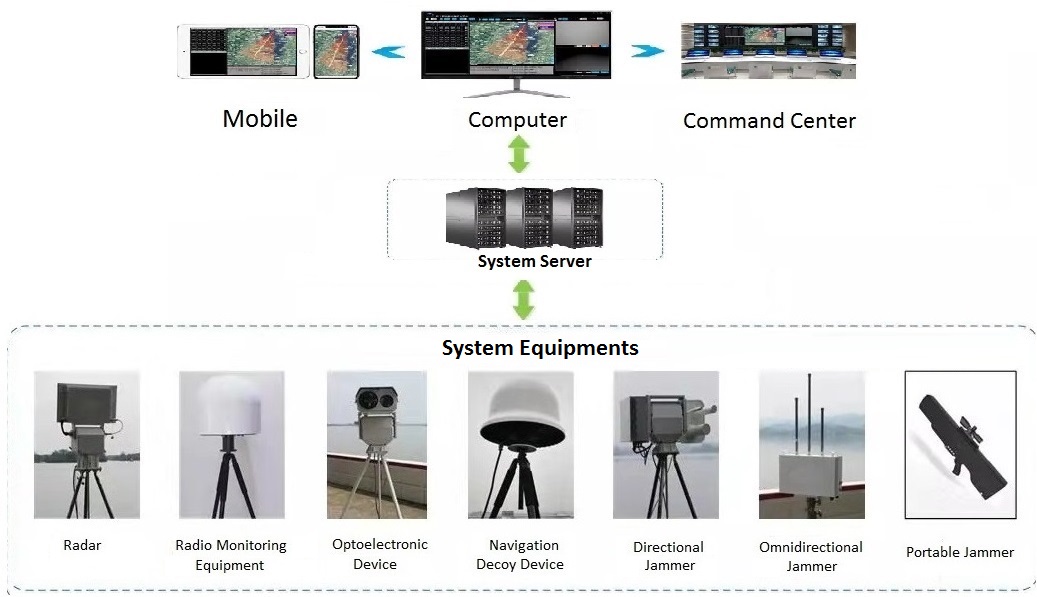 Chengdu Zeobercom Electronic Technology Co., Ltd., which is a national high-tech manufacturer in Sichuan Province (Southwest of China) owning a strong R&D core team with high education and abundant experience to develop and research, produce Anti UAV Defense System. We have been pursuing higher customer satisfaction, sustainable business development and long-term and mutual benefit cooperative relationships with every sincere partner and potential client and have established a long-term and mutual benefit cooperative relationships with many large-scale industrial enterprises and important scientific R&D institutes and obtained good reputations from our cooperative partners.

Contact number:+86 18202343353; + 86-28-62536795
Mail: yanni@zeobercom.com
To learn more about Anti-UAV Defense System, welcome to contact us.